If you are organising a party or event and are worried about the catering arrangements then don't – the Hog Roast Thame team can help! We can provide you with a fantastic hog roast and buffet that will feed your guests and ensure that they go home content and full.
If you hire the Hog Roast Thame team to cater for your event you can rest assured that you will our team will treat you to a superior mobile catering experience from start to finish. We only ever use the best locally sourced produce in all of our dishes and freshly prepare our food on-site for events of all sizes.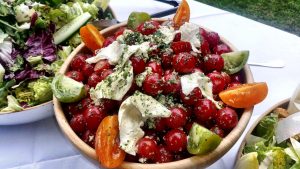 During the 10 years that Hog Roast Thame have been providing our high-quality hog roast catering services in Thame, we have catered for such a diverse array of events. Our extensive experience enables us to know what works best for different types of events, from romantic wedding receptions to helping our clients make a great first impression at corporate events. No matter what type of event you have on the horizon, our imaginative menu planners are continually expanding and updating our menus so that whatever occasion you require catering for, you will be spoilt for choice with the range of exciting seasonal dishes that we have to offer.
On the day of your event the Hog Roast Thame team will set up everything well in advance of your guest's arrival. We bring everything with us, set it all up in a professional manner, and ensure that all of the food is beautifully presented. The cooking of the hog roast is timed to ensure that it is perfectly cooked for the time you want to serve the food to your guests. Later, any meat that is left can be packed up and taken away.
A Hog Roast is Great for Any Occasion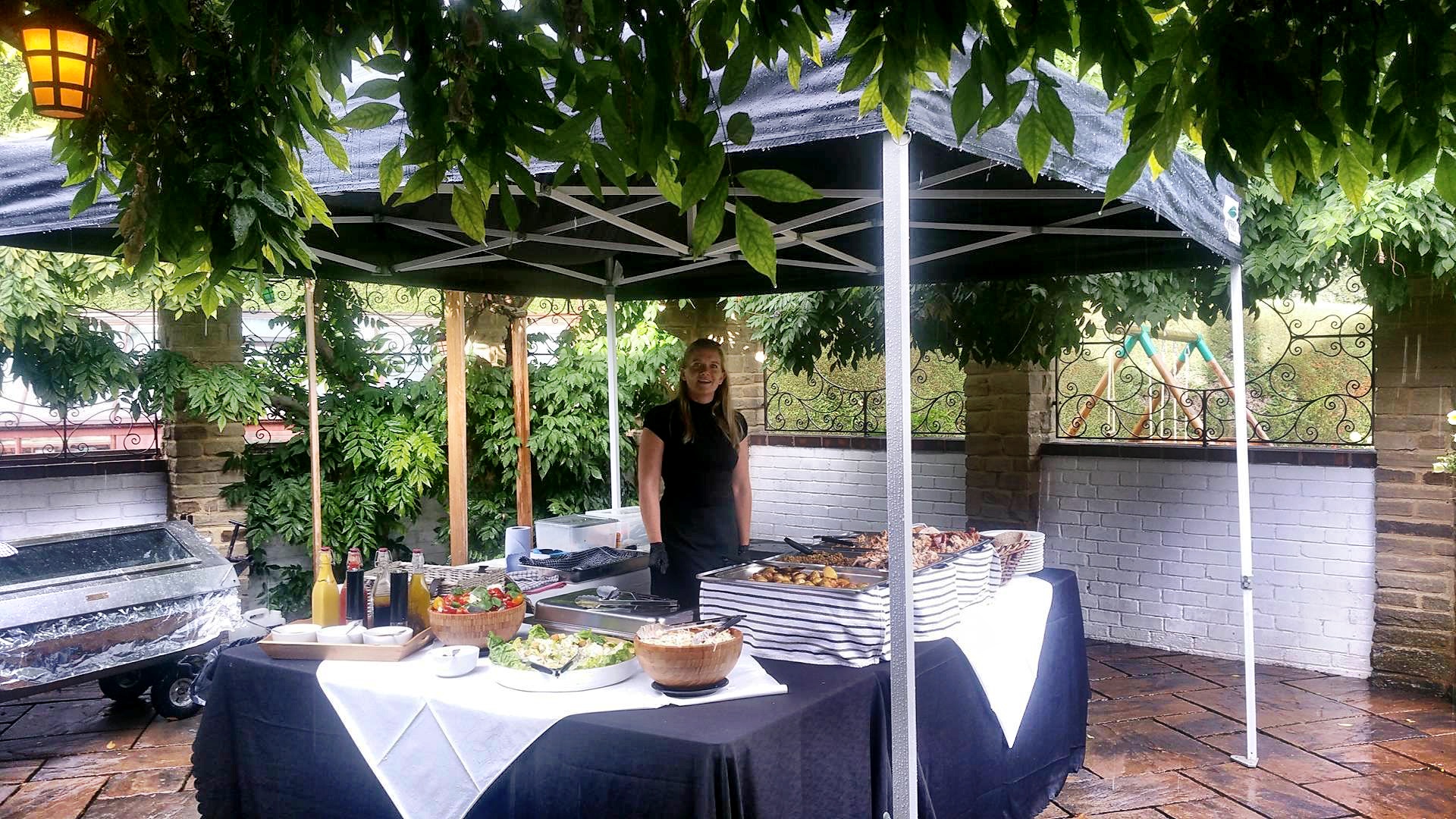 Our hog roasts are ideal for large outdoor events in the Thame area, such as local markets and shows. It is an incredibly economical way of feeding a lot of people without cutting corners on the quality or amount of food on offer. The aroma of our slow cooked pork always drums up a lot of interest and is guaranteed to attract a crowd!
Now, if you have never had the opportunity to experience one of these delicious sandwiches, let us here at Hog Roast Thame explain what makes them so popular. We use only the highest quality, professional equipment to roast our whole pigs over hot flickering flames, turning it slowly for several hours.
After our free-range pork has been slow roasted to perfection, we will carve and serve our much-anticipated hog roast feast with locally baked bread rolls (or a gluten-free alternative), a generous dollop of our velvety homemade apple sauce and crunchy crackling, or a selection of sauces of your choice. Our irresistible hog roast sandwiches are understandably the most popular option for our clients in Thame, but we also offer a range of alternative options that are ideal for smaller or more formal events, including different meats, meat and dairy-free dishes, and more refined 3-course meals. Our dedicated team are capable of creating your dream menu for any event in Thame!
Hog Roast Thame – A Fantastic Event Location
The absolutely remarkable town of Thame in Oxfordshire is one lucky enough to have a combination of the glorious beauty and serenity of the quiet town and the hustle and bustle of the nearby university hotspot of Oxford. That isn't where Thame's city links end though as it is only a 45 minute train ride to the capital of London. The town of Thame itself is one which is thriving with a love of local produce and hosts both a cattle market twice a week and a street market every Tuesday in the town's famous market square.
Thame is without doubt the place to be if you love outdoor events of any description and if you require top-quality mobile catering for an outdoor gathering in Thame, the Hog Roast Thame team should always be your first choice to do the catering. We feel at home catering in any environment in Thame for both large events and smaller parties. It doesn't matter where we are catering, we will bring everything we need with us and make all of our food from scratch on-site. You truly are spoilt for choice when it comes to choosing a venue for your event in Thame and if Hog Roast Thame are doing the catering, you certainly won't have to worry about compromising on the food either.
Hire A Hog Roast Machine in Thame
If you would love to create your own hog roast party for an upcoming event, we can help you make it happen. We have a range of hog roast machines available to hire and even if you don't have much catering experience, we will give you all the advice you need to get you up and running. If you would like a free quote or more information about this affordable yet impressive DIY catering option, contact us here at Hog Roast Thame to find out more.